From Colombo Fort to Galle railway station it takes about 2-3 hours. The trains are usually packed and it's hard to find a seat. To make the trip bearable you can buy some refreshments, fruits and other fingerfood from gentlemen like this guy. He sold us some weird looking pastries.
The fortress and harbor of Galle was built first in 1588 by the Portuguese, then extensively fortified by the Dutch during the 17th century from 1649 onwards. The fort has a colourful history, and today has a multi-ethnic and multi-religious population.
The streets of Galle are full of local kids. There are many schools and churches where the kids go wearing their blank white uniforms. This kid was quite interested about my camera. After I took photo of him, I let him shoot couple of portraits as well.
At Mirissa Beach we reunited with our fellow travellers from Finland. Noora & Sampo came to Mirissa from inland after seeing those tea plantations and green mountains at Ella.
We decided to head to Mirissa after studying that it should be a small village where surfers hang. Reality was a little bit different with plenty of beach bars and many people. Luckily our guest house was in the quiet part of Mirissa. The Turtle bay across the street was actually the best beach for swimming and snorkeling all alone with those giant sea turtles!
There were couple of excellent portrait locations too, see the next photos!
We spent some stormy nights at Hikkaduwa. In Sri Lanka there are massive power outages in certain areas, and electricity can be off for days. So be prepared with a torch and a power bank. To be honest power outs maybe have nothing to do with storms. Most likely the production of electricity just don't match with the consumption.
One of the best places in Hikkaduwa to hang is a beach bar called Joint (in south wind). Easy going atmosphere with reggae beats in the afternoon turns into psychedelic downtempo when live dj comes in. Beach fires light up as the evening blurs into the night.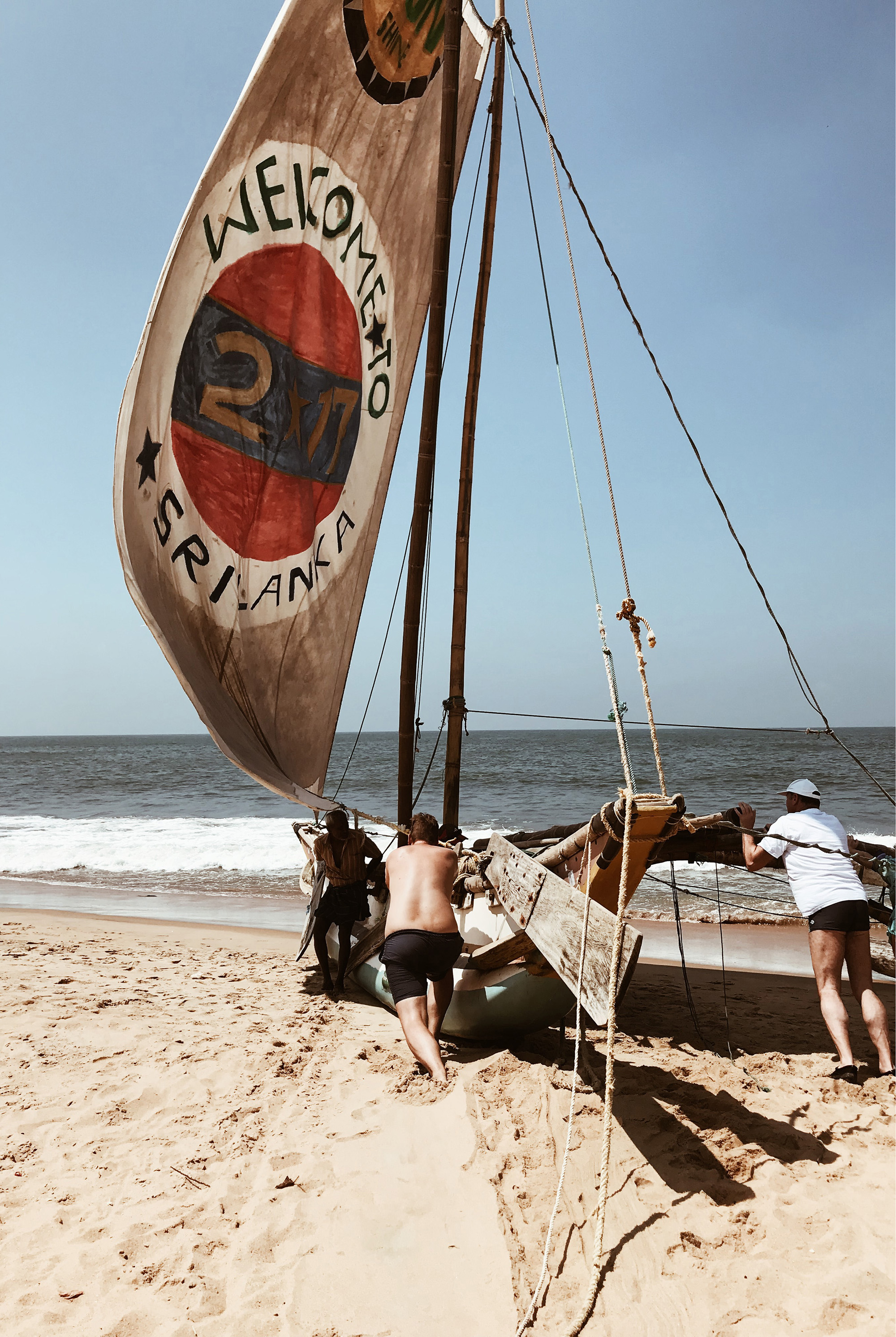 Last days went by in Negombo, a stopover town near the airport where travellers are either arriving or leaving the country. The infrastructure of Sri Lanka is still quite bad. A 50 kilometer journey takes an hour or two... or three. So nobody wants to miss their flights and people are just killing time before departure.
I spent most of my time in there pushing local catamarans to the sea with other western travellers. The beach isn't that bad, and there are couple of decent restaurants too. But don't waste your time too much there because there's so much to see in this beautiful island of Ceylon!